DOWNLOAD OUR MEDICAL BROCHURES
At Power-Packer, we understand your critical needs and offer innovative, long-lasting, easy-to-use, hydraulic solutions for patient handling. To learn more download our Medical Product Line brochure.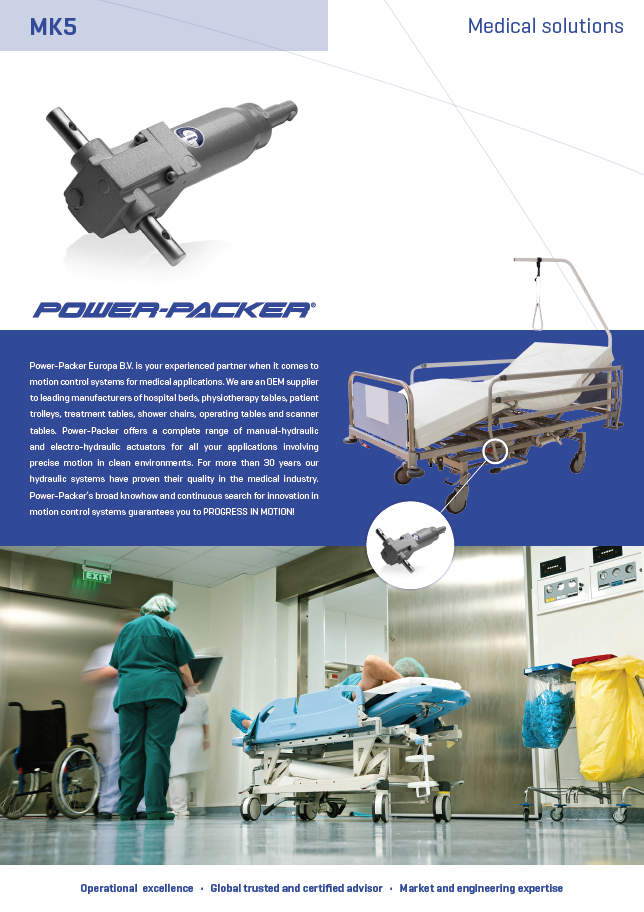 The smart, intuitive design of the MK5 combines a pump, cylinder, valves and reservoir into one compact, maintenance-free unit, giving you years of trouble-free operation and trusted performance. 
The Stretcher Actuator is a reliable self-contained hydraulic actuator designed for use in stretchers and (emergency) trolleys and other applications for professional care and reliable patient handling.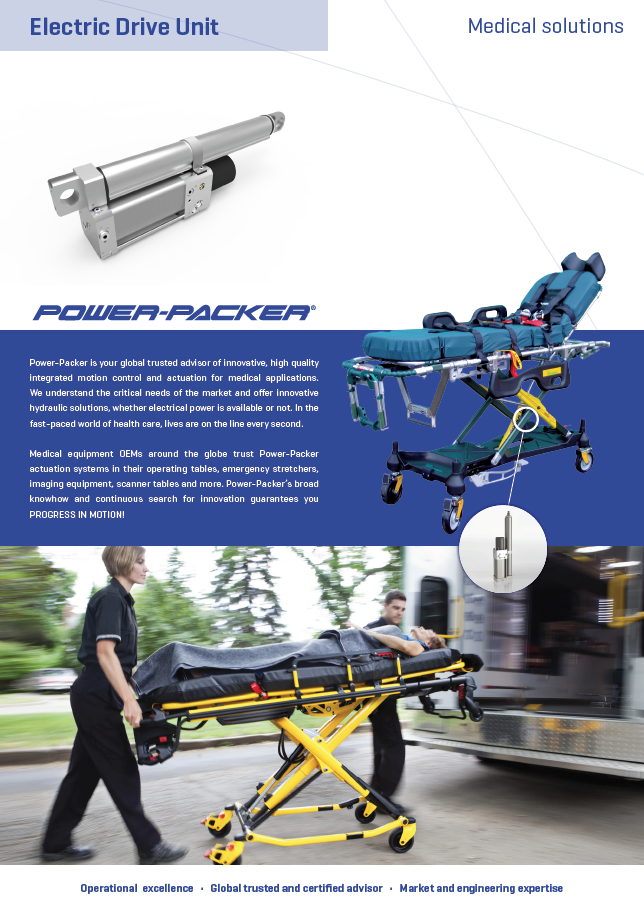 The EDU is an electro-hydraulic system that combines a hydraulic pump, a cylinder and an electric motor. The system only needs an electric power connection to function.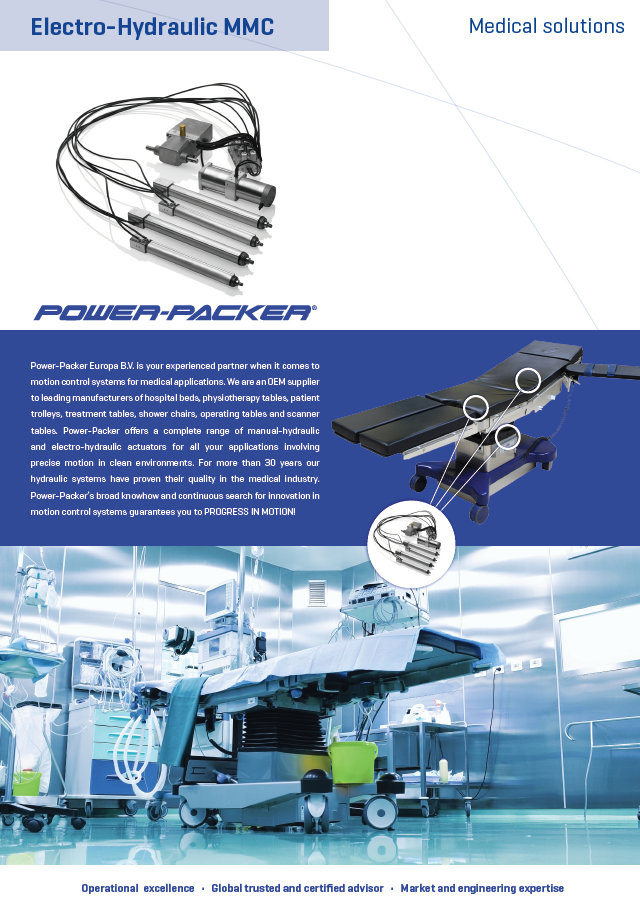 The Electro-Hydraulic MMC is a reliable system designed to operate multiple movements in the most innovative medical applications.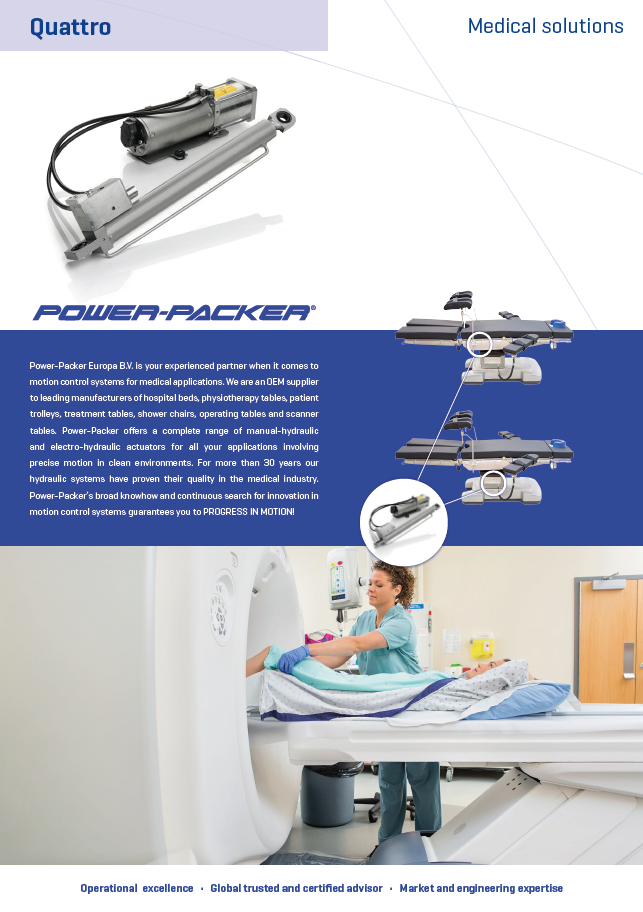 The Quattro is an electro-hydraulic actuator that gives you the flexibility to position a patient just as needed to ensure the best outcome.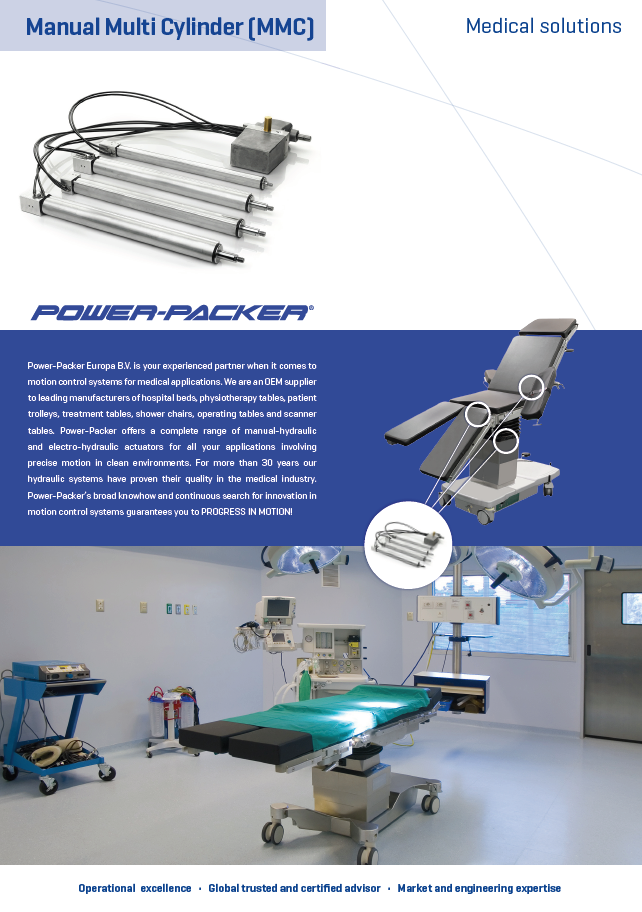 The Manual Multi Cylinder (MMC) is a reliable hydraulic system to operate multiple movements within your application.