Over 7.5 million cab tilt systems on the road with major OEM's
Enhanced driving and tilting comfort
Power-Packer is a trusted advisor of innovative, high quality integrated motion control systems for commercial vehicles, including cab-over-engine trucks, work trucks, trailers, buses, and fire and rescue vehicles.
Global market leader in cab-tilt systems with major OEMs. Amongst our customers in the commercial vehicles and adjacent segments are well-known manufacturers and brands like: DAF, Iveco, Kamaz, Kenworth, Mack, Renault, Scania, Volvo, Schmitz Cargobull and more.
Cab tilt actuation
Other applications
Cab tilt actuation
Truck cab tilt actuation 
Including manual pumps, electric pumps, cab tilt cylinders, integrated units, latches and locking systems. All our systems have the following aspects in common: their operational reliability, the integration in the customers' vehicles and good price-value performance.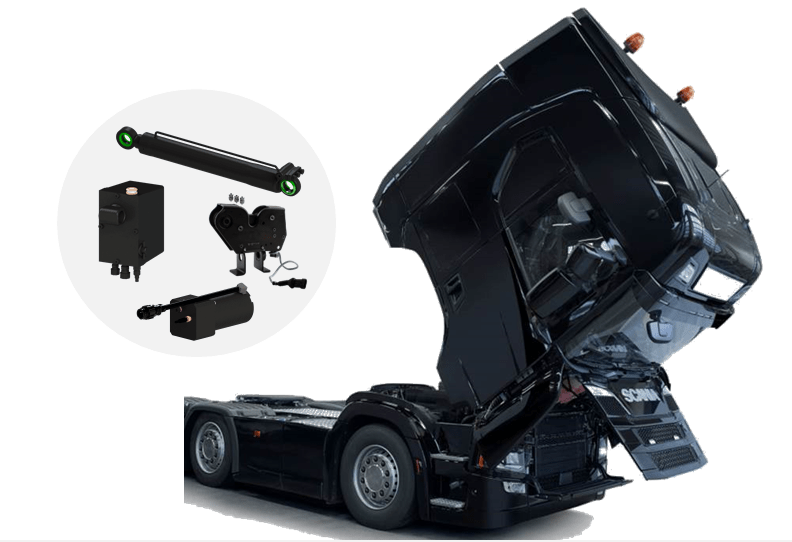 Other applications
With an extensive range of cab tilt cylinders, hydraulic pumps, hydraulic latches and hood assist units, Power-Packer engineers can design a cab tilting system that is perfectly matched to an application. Often used with cab tilt systems, our versatile line of specialty hydraulic cylinders is also ideal for other applications.
CYLINDERS | easy motion and comfort to driver, compact and weight-optimized, safety integrated
HAND PUMPS,  ELECTRIC PUMPS | lightweight design, smooth operation, integrated safety
LATCHES | proven quality. easy to operate, short assembly time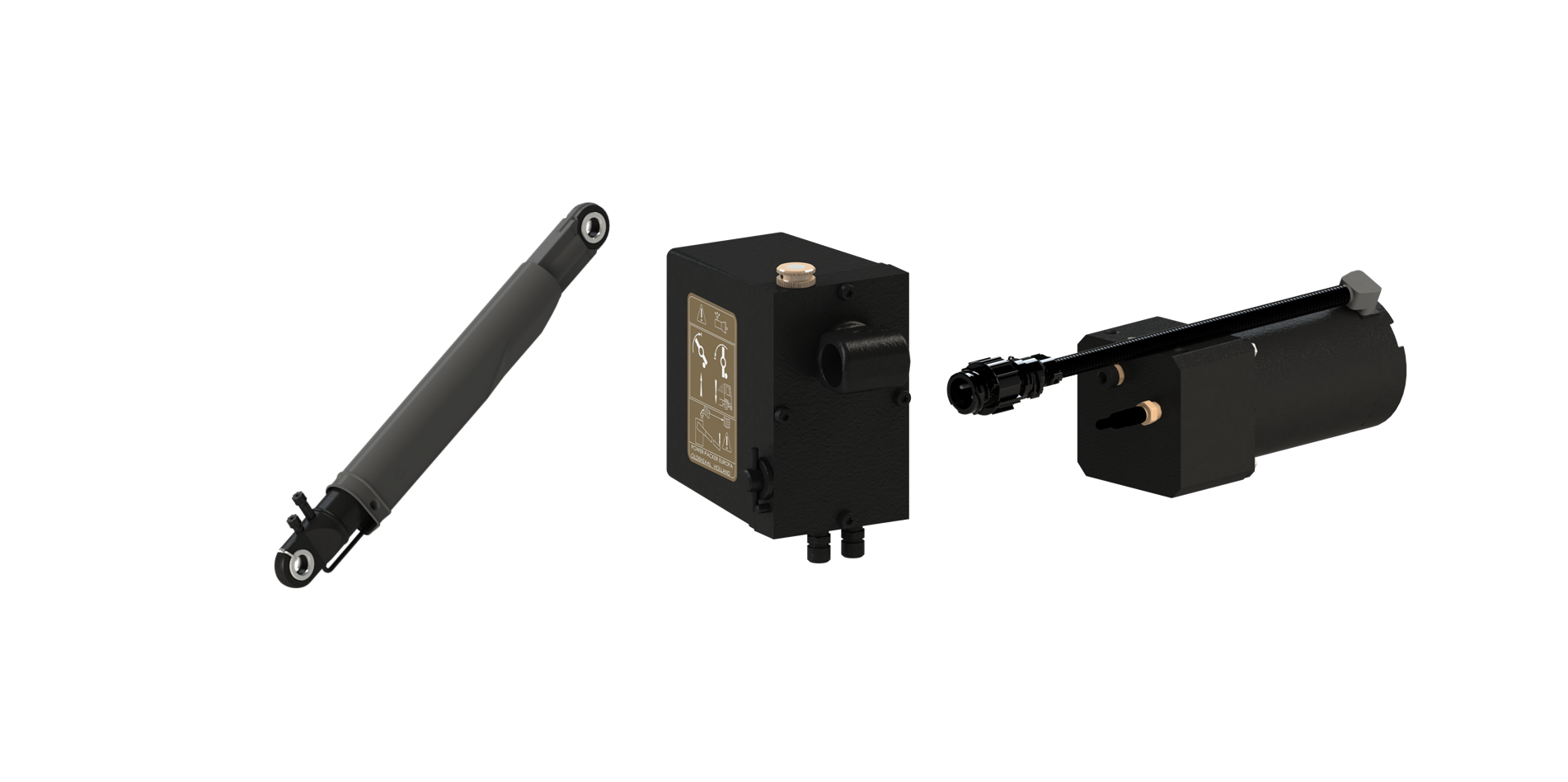 Together with our sister company, Yvel, we can provide you with a full range of locks, strikers, cremone systems, conical and bolt locks, handles, hinges, and other locking mechanisms.
Along with offering a standard product line, we can customize a locking system to your exact specifications that easily integrates into your vehicle design.