The best actuation and motion control solutions in high demanding environments 
Our systems are custom-designed
The extremely harsh conditions and the rigid demands in the world of construction, forestry, agriculture, mining and other industries provide us with defiances that ask the most and the best from our engineers and product developers.
Power-Packer offers cab tilt systems and hood lift actuation in forestry, material handling and other applications. Actuation systems for ladders, protection plates, quick attachments, steering wheels, reversible ploughs, belly plates and decentralized electro-hydraulic drive units.
Hydraulic stabilization systems for underground drills, mobile all-terrain cranes, drill rigs, blast hole drills, rock crushers and other types of off-highway equipment.
Want to know more or do you have another motion control challenge for us in the field? Please contact us and we will get back to you.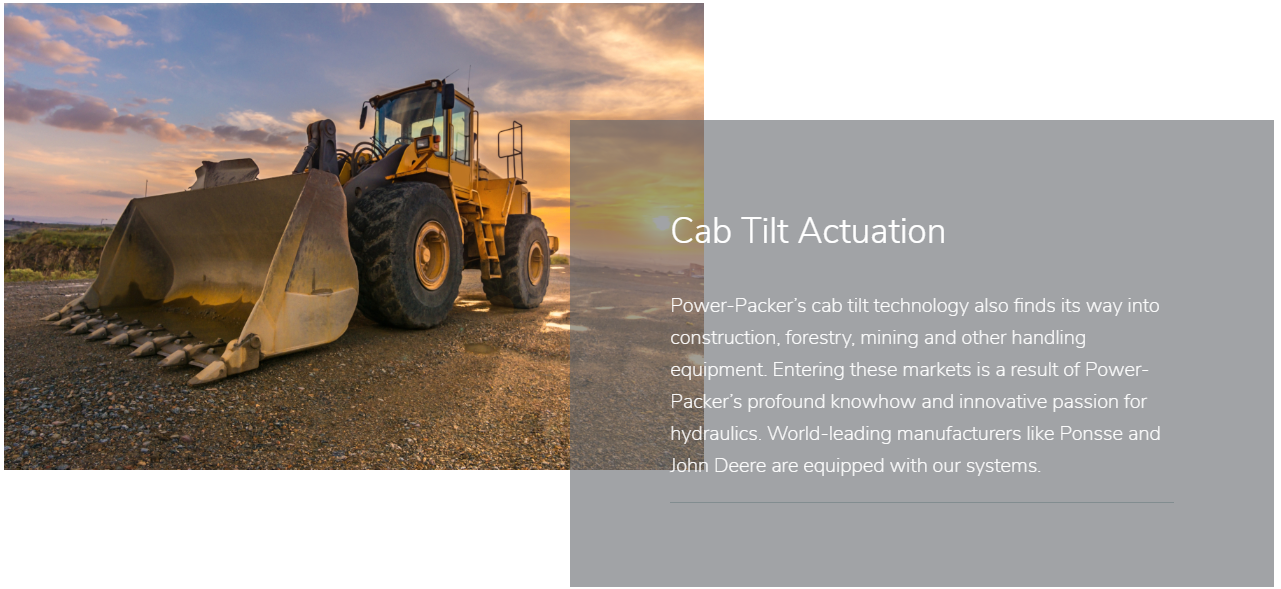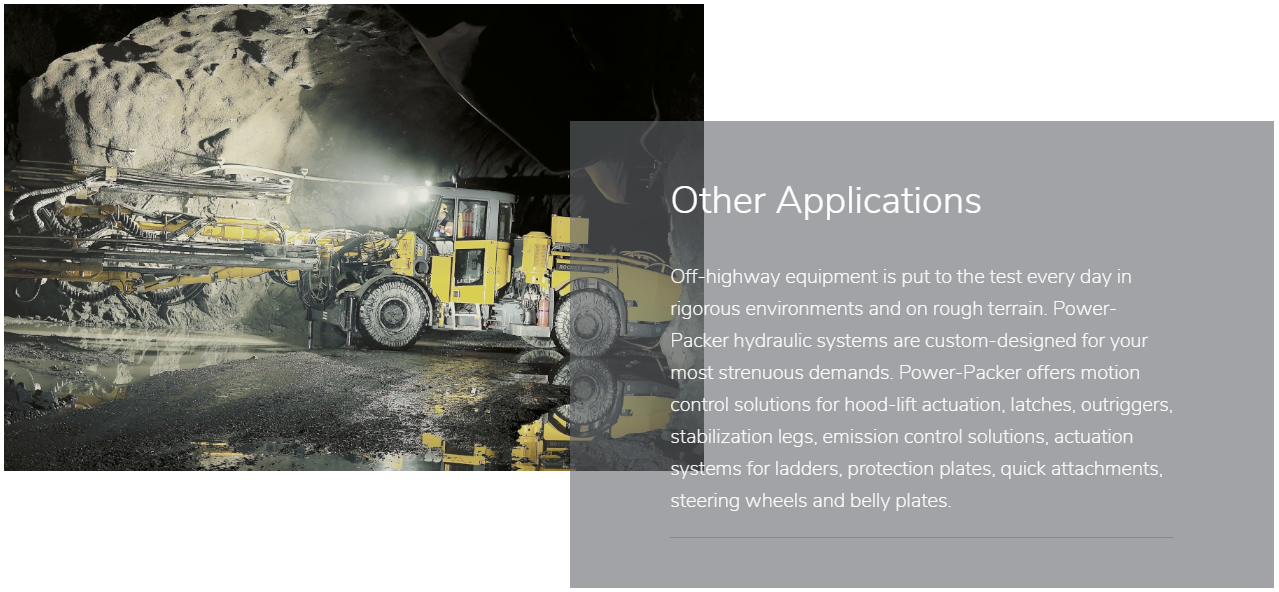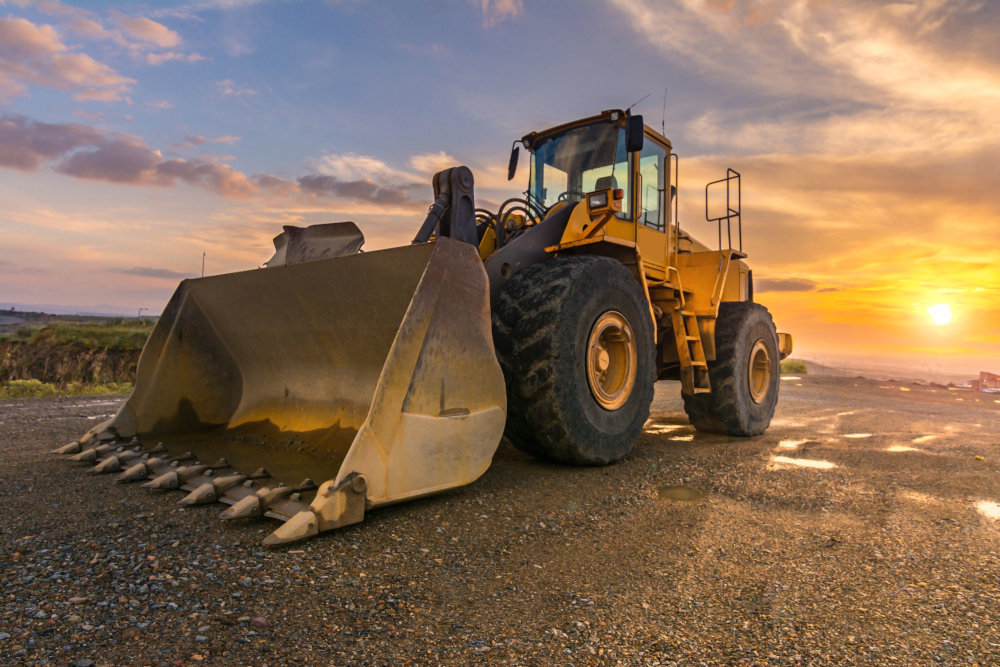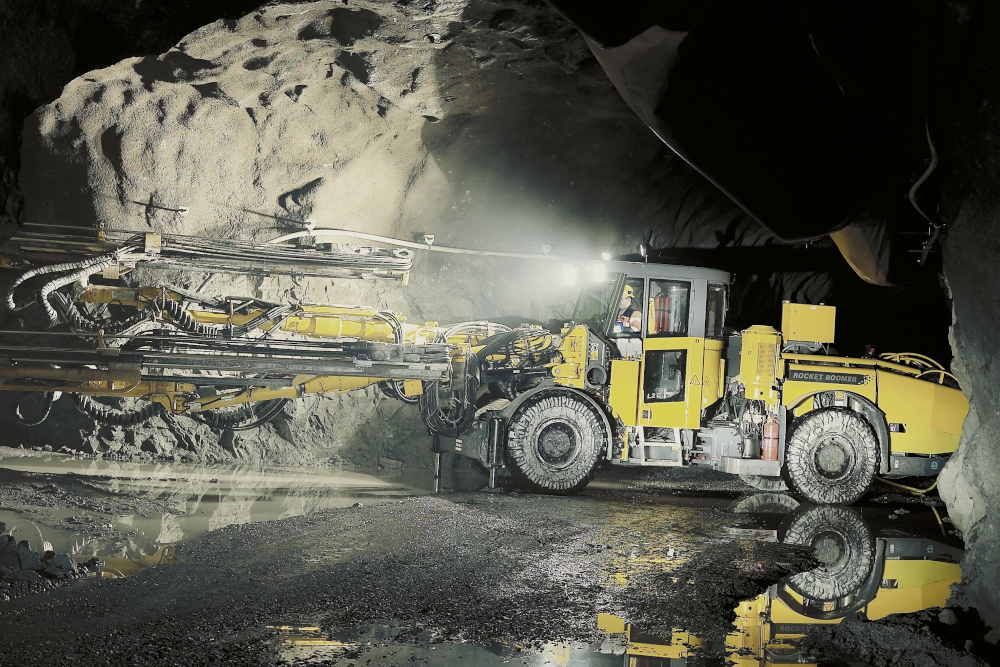 Reliable and safe products
Our cab tilt systems include: cylinders, hoses, quick connectors, integrated solutions, hand pumps, electric pumps and master-follower cylinder systems.