CAB-TILT SYSTEM
MAINTENANCE AND REPLACEMENT
For a quick overview of how to install and replace your cab tilt system, watch our video tutorial. POWER-PACKER cab tilt system consists of a hydraulic cylinder which raises or lowers the cab, with two latches that lock the cab in the down position and release when the cab is raised. To operate the system, the cylinder is connected by flexible hoses to a reservoir and manual pump. 
Watch & Learn: Our new video tutorial tell you all you need to know about exchanging POWER-PACKER cab tilt components. 
DISCLAIMER
This document describes a general procedure for changing the components of a hydraulic tilt system. Specific trucks might have specific instructions. Please refer to these instructions of the truck manufacturer. The instructions of the truck manufacturer are always leading.
While all persons associated directly or indirectly with this manual and video use their best efforts in preparing the content, there is no express or implied representations or warranty with respect to the accuracy or completeness of the content of the video. The advice contained herein may not be suitable for your situation. Any service or exchange of parts on a cab-tilt system should be done by an expert in a professional service environment.
Power-Packer specifically disclaims any and all express or implied warranties of fitness for a particular purpose. Power-Packer cannot be liable for any accidents that follow from not following the correct procedures as prescribed by the truck manufacturer. Your use of this video confirms your agreement to be bound by the disclaimer. 
ENHANCED DRIVING AND TILTING COMFORT
Since 1970, Power-Packer has been active in the truck industry with more than 7.5 million cab-tilt systems on the road. To support the aftermarket industry with our experience and technology, Power-Packer parts are distributed through selected partners worldwide.
To guarantee the highest quality, and ensure safety and comfort, our products are manufactured according to the latest market standards and OEM specifications. Our distributor network consists of industry experts who provide excellent added value to our customers. We strategically select our partners with their local strength in mind.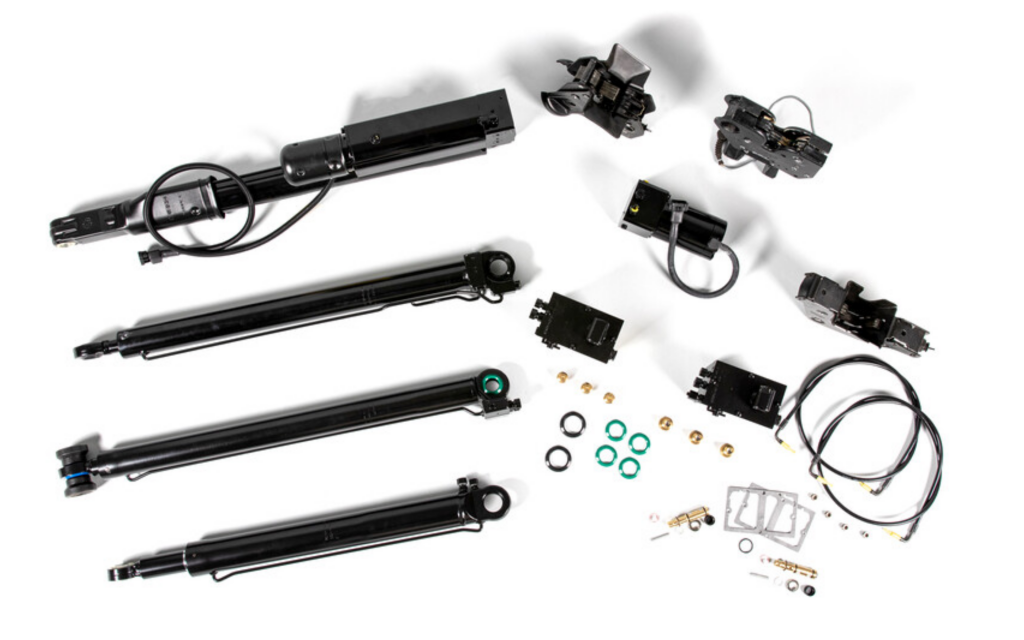 INTERESTED IN BECOMING A POWER-PACKER DISTRIBUTOR?
Benefits at a glance: 
Access to a complete range of components and systems from major truck brands
Becoming a local expert and being actively informed about the latest OEM product news
Benefit from quality and driving comfort on OE level
Strong support and deep engineering expertise from a global brand