CAB TILT Systems on the road
ENHANCED DRIVING AND TILTING COMFORT
Since 1970, Power-Packer has been active in the truck industry with more than 7.5 million cab-tilt systems on the road. To support the aftermarket industry with our experience and technology, Power-Packer parts are distributed through selected partners worldwide.
To guarantee the highest quality, and ensure safety and comfort, our products are manufactured according to the latest market standards and OEM specifications. Our distributor network consists of industry experts who provide excellent added value to our customers. We strategically select our partners with their local strength in mind.
ORIGINAL CAB TILT SOLUTIONS
Power-Packer is an expert in understanding and delivering the best solutions for all major OEMs such as: Volvo, Kenworth, Renault, Iveco, Mack, Scania and DAF. 
Our distributor network consists of industry experts who provide added value to our customers. Interested in becoming a Power-Packer distributor? Do not hesitate to contact us via our contact form or email aftermarket@power-packer.nl.
Becoming a local expert
Being actively informed about the latest OEM product news
Benefit from quality and driving comfort on OE level
Strong support and deep engineering expertise from a global brand
Access to a complete range of components and systems from major truck brands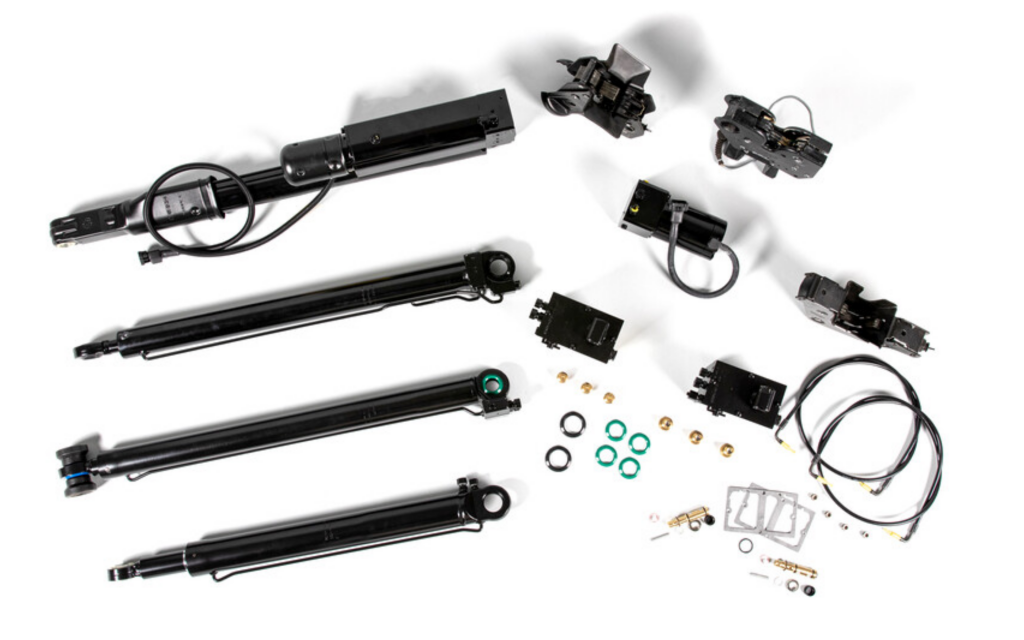 MORE THAN 50 YEARS OF EXPERIENCE
We manufacture a robust and innovative line of hydraulic position and motion control products that have become the gold standard for tilting, latching, leveling, lifting and stabilizing systems and used in some of the most demanding markets.
ADVANCED PRODUCT PORTFOLIO
CYLINDERS (MLM, CHLM, RHLM): Lost motion for easy motion and driving comfort | Compact and weight-optimized | Robust design | Safety integrated
HAND & ELECTRIC PUMPS: Lightweight design | Smooth operation | Safety integrated
LATCHES: Reliable | Superb quality | Easy to operate | Our brand YVEL has 90 years of  experience
SELF-CONTAINED SOLUTIONS: Plug and play | Easy to assemble | Safe to operate
Latest market standards and OEM specifications